4th of July is a one of my absolute favorite festivities of the year.  It's a day filled with friends, family, food and fireworks!  What is better than that?!
I grew up in a very patriotic family.  When my friends were taking relaxing vacations around Hawaii and Mexico, my family was walking the Smithsonian, touring National Parks and visiting military cemeteries.  We love Independence Day to celebrate our nation and most especially give a special thanks to all our service men and women.  In February, our family travelled to Fort Bliss, Texas to welcome by brother home from his third deployment in the Middle East.  It's a special year for us to have our entire family home and safe!
I wish all the best to you and your families and hope you are enjoying a fantastic celebration with lots and lots of fireworks!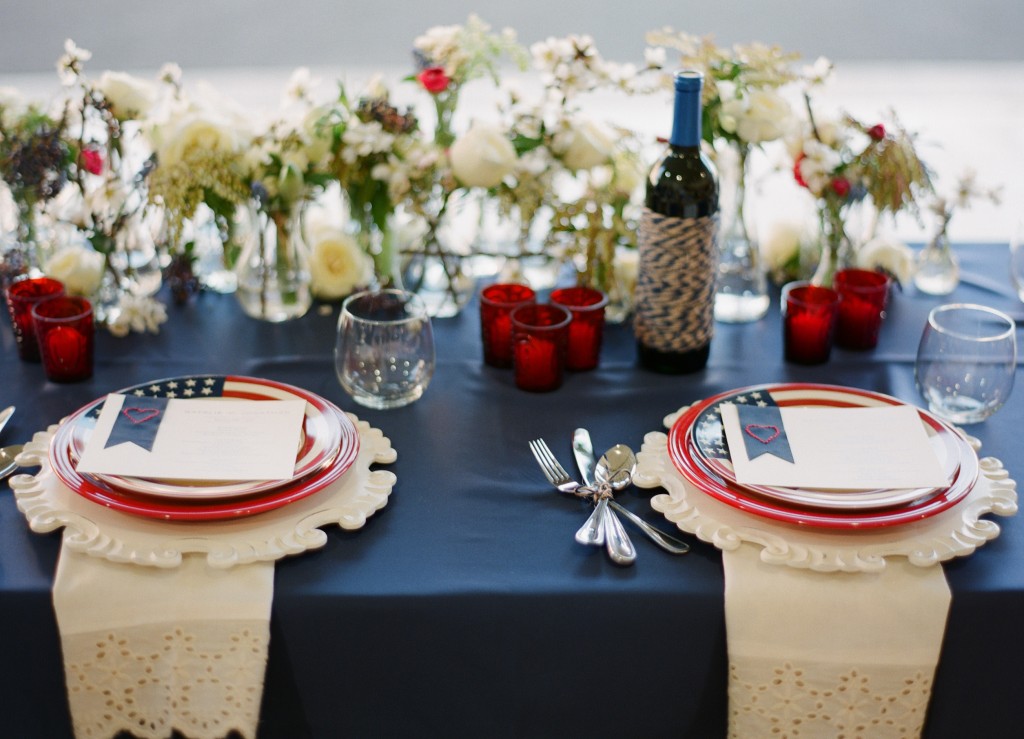 See more from this red, white and blue wedding here.
xoxo, rissa