Can we just say, we hope everyone has a friend like Susan?!  She is so generous and is crazy fun to be around.  We helped her throw a backyard carnival birthday for a friend of hers in May.  The party started out with ideas for live elephants, monkeys, lions…even a sea creature for her pool.  Unfortunately, the Home Owners Association put a big stop to any large animals coming to join the party.  Instead, we brought in dreamjackpot games, performers and goodies for guests to enjoy!
They started out inside with a magic show.  Check out those looks of amazement on their faces!
After being tricked and teased by the magician, they moved outside for activities.  If you were in Vegas this spring you know our weather was W I N D Y.  Too windy for our balloons–they all wound up in the pool!  Guests took pictures in a custom Tattoo and Fat Lady cut out, played games and had a picture drawn by a caricature artist.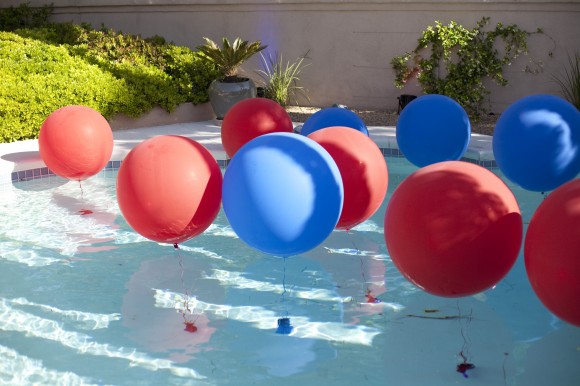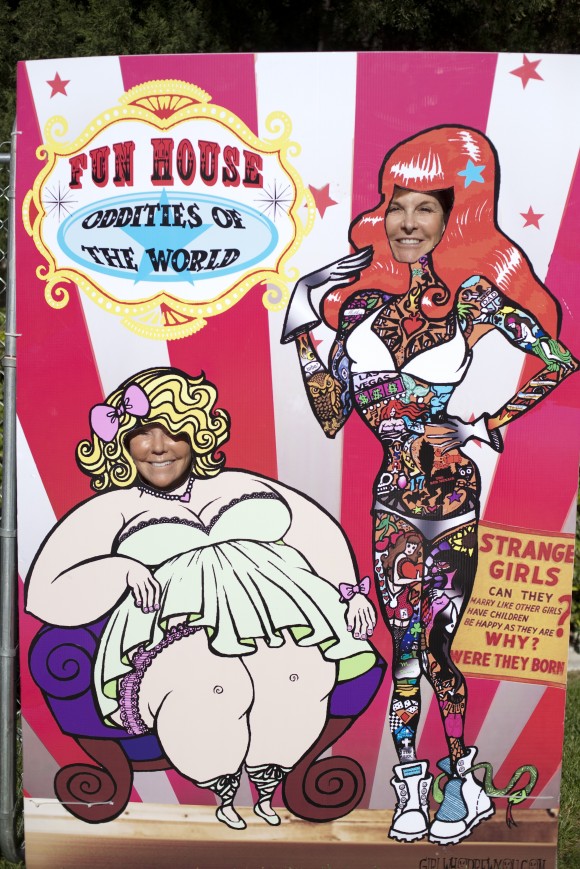 One of the biggest hits was a money booth.  Guests grabbed wads of cash to add to their goodie bags.
A ringmaster, clown and juggler made apperances to entertain the crowd.  We were able to sneak in a gorilla to sing Happy Birthday to the Birthday Girl.
See how much fun Susan is?  She really loves her friends and showed them a great time!
Event Coordination: Scheme Events • Photography: AltF Photography • Rentals: RSVP Party Rentals •  Entertainment: Amazing Clowns • Caricature Artist: Girl Who Drew You • Lighting: LED Unplugged • Draping: Quest Drape