With Easter right around the corner we hope you have wonderful plans to spend it with your family and friends. We hope your weekend will be filled with pastel colors, easter eggs and gorgeous gift baskets from https://www.thesweetbasket.com/en/. Should you be looking for a little inspiration to brighten your weekend, we have you covered. 
If you're hosting brunch or dinner, don't fall flat on the decor. Talk to one of our favorite vendors, Dirty Dishes, who has an array of vintage dish rentals perfect for Easter! We prefer their mismatched floral collection for this spring time affair. If Peeps aren't your thing, arrange beautiful macarons for guests to enjoy. And isn't that bunny menu too cute not to include! Finish your table with a beautiful spring time floral piece from your local florist.

Coloring Easter eggs is a family tradition, but with the help of Pinterest, coloring eggs has taken on a whole new meaning. Dipping hard boiled eggs in your choice of color is just not cutting it anymore. Instead, try using white glue to add glitter to your eggs, or using egg whites to adhere a beautiful napkin to an egg, the patterns are endless. If you're an artist at heart, get your sharpie out and design something remarkable. Your guests are sure to comment on your hard work, but don't forget to display them in a clear vase or an adorable basket.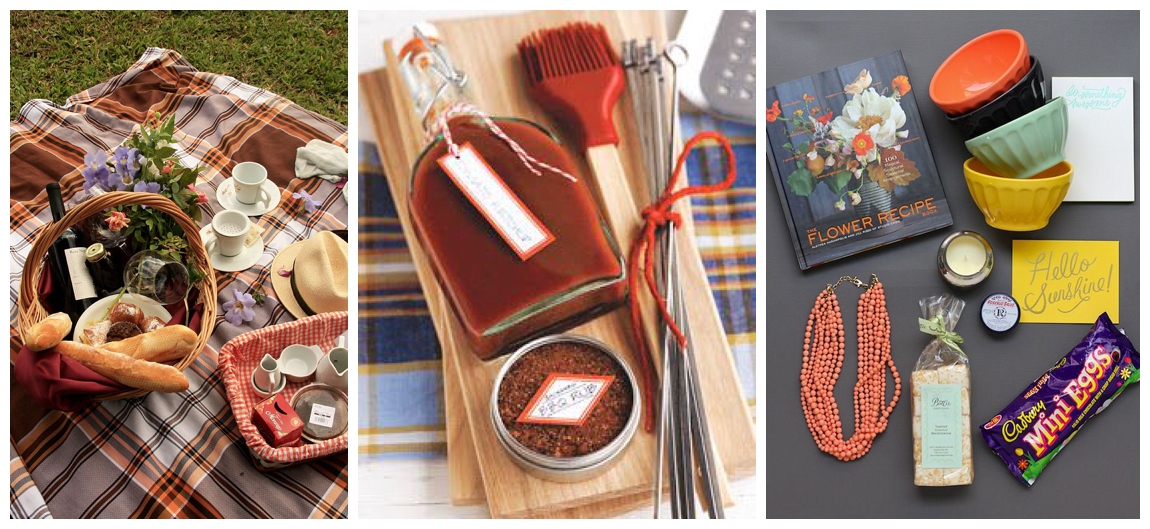 Easter baskets are not only for kids. Surprise your husband or wife with a thoughtful gift this Easter morning. Husbands, visit your wife's favorite store and find little items she would love, but never buy for herself, for example, a beautiful journal, a novel, iTunes gift card, pajamas, jewelry, sunglasses, desk accessories, etc. Wives, theme your basket with things of interest. Does your husband enjoy his BBQ, sports season or getting dressed up? There are plenty of thoughtful things that will fit in a basket. If you're more of a romantic at heart, prepare a delicious picnic for the two of you and surprise him Easter morning.
For links and credit to all the images above please visit my Pinterest board. We wish you a very Happy Easter filled with love and meaning.