It's no secret that the Scheme girls love a wedding with tons and tons of flowers, but we just go weak in the knees when they're lush and breathtaking creations from Layers of Lovely! They know how to do it big and know how to transform any space into a dream. We had the chance to chat with Catherine, the creative genius of the company, to share some of her tips, advice and inspiration for floral decor.


Which flowers would you recommend based on the time of year/season?
Flower seasons are hard to pin point exactly because we are working with Mother Nature so you should always have a back up plan if you are hoping for a season specific flower.
Spring is one of my favorite floral seasons. There are so many gorgeous blooms that are available such as lilac, ranunculus, hellebores, clematis, and sweet pea.
As well as everyone's favorite, peonies. Peonies are very season specific but thankfully they have two seasons during the year. There is a winter season that is generally from mid to late November until late January. Then they come back for a spring season which is usually from late April or early May until late June. If you love peonies but they aren't available for your wedding we recommend using garden roses for a similar feel.
Some florals that are available all year around are things such as hydrangea, roses, garden roses, tulips, babies breath, stock, snapdragons, lilies, callas, mums, and orchids. Don't feel discouraged if your favorite blooms isn't available for your wedding because there are lots of pretty options to choose from that will still make for gorgeous arrangements.
What are your favorite flower trends?
I love lots of lush greens! Our style is lush and garden like so we use lots of pretty greeneries to add fullness and texture into the arrangements. Pretty garlands of greeneries are a great way to add some visual interest. We even love it when you use mostly greens with accent of florals, it's a really natural and almost bohemian look so if that's the look you're going for its definitely a gorgeous idea.
Another look that I love is bringing unexpected elements into the flowers. We recently had a bride who wanted to add lightbulbs into the flower arrangements because it was significant of how the couple met. Other brides have had us include produce into the flowers which is always fun. Adding elements like this can help tell the story of the couple, add visual interest and fun textures into the arrangements.
Centerpieces get the most attention at the reception, but what other areas should brides remember to decorate?
Personally, I love a beautifully decorated ceremony. To me the ceremony is the most special part of the day because that is where all of the important life changing events of the day happen as well as quiet a few pictures. Investing in beautiful florals for the ceremony doesn't have to be a waist, you can always inquire with your florist about how to repurpose the flowers from the ceremony into the reception. We've used centerpieces on end tables to line the sides of the aisle, taken arch flowers to use as a head table or sweetheart table centerpiece, or pew markers to accent the cake table or a stage. During cocktail hour your floral designer should be able to move everything so don't be afraid to ask how you can get creative with designing both the ceremony and reception beautifully.
Take a look at just some of their outstanding arrangements!

[Photo Credit: Cassie's Camera]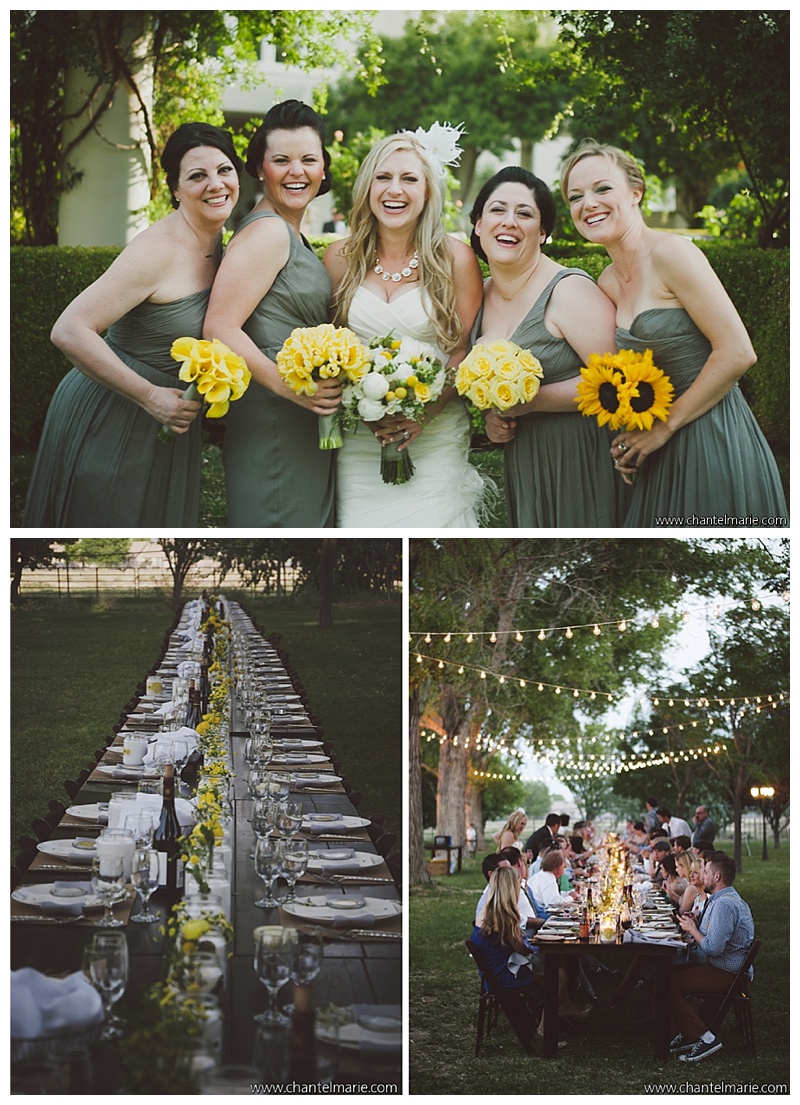 [Photo Credit: Chantel Marie]

[Photo Credit: Chelsea Nicole Photography]

[Photo Credit: Chelsea Nicole Photography]

[Photo Credit: J. Anne Photography]

[Photo Credit: J. Anne Photography]
Here's the light bulb bouquet Catherine mentioned earlier. We're telling you, they can do anything!

[Photo Credit: Dott Photography]