Marquita & Simon held their Bellagio wedding this summer and it was a sight to behold!  A wedding at the Bellagio is all things wonderful: great food, great location, great service, great style.  Marquita and Simon wanted rich, beautiful tones of fuchsia, orange and teal.  Their ceremony was a wonder in almost all white, with just a pop of pink in the rose petal aisle.  Marquita and Simon are high school sweethearts and their vows were absolutely remarkable.  They were smart to provide tissues on each chair because they were certainly used by all the guests!!  Here's an inside tip: it's not uncommon for guests to shed a tear, but you know something is special when you have a back row full of vendors wiping their eyes and commenting to me how touched they were by the ceremony.  At the conclusion of the ceremony, they jumped the broom and I smile every time I see those images!  Adam Frazier Photography did an incredible job capturing the  emotion during the ceremony and throughout the entire day.
During cocktail hour guests were treated to incredible hors d'ouevres and a mashed potato bar complete with 4 styles of potatoes.  My fav is the mashed sweet potato with short rib and fried onions…sounds delicious, right?  Once inside the ballroom, a burst of color shined in the La Tavola linens, Naakiti Floral centerpieces, lighting and photo booth.
Marquita & Simon are true foodies and their wedding favors reflected their culinary prowess.  Simon's secret spices and helpful kitchen tools were packaged in a perfect to-go box for easy transportation.  Marquita had her own tricks up her sleeve and changed into a stunning red gown near the end of the night.  Chinese Lion Dancers surprised the guests and blessed with newlyweds with good fortune and a wonderful marriage.
Working with Marquita & Simon was such a great process.  They knew when to tip their hat to tradition and when to do things their own way.  For instance, Simon appointed his sister to be his Best Woman and she was there for him each step of the way.  Their wedding was about the immense love they have for one another and a time to celebrate with friends and family.  From their first visit to Vegas, to their tasting at Bellagio to the end of the wedding day, they had me laughing and smiling all the way.  Marquita & Simon, I wish you all the best in your marriage.  You two are the real deal and I'm blessed to have been able to work with you!!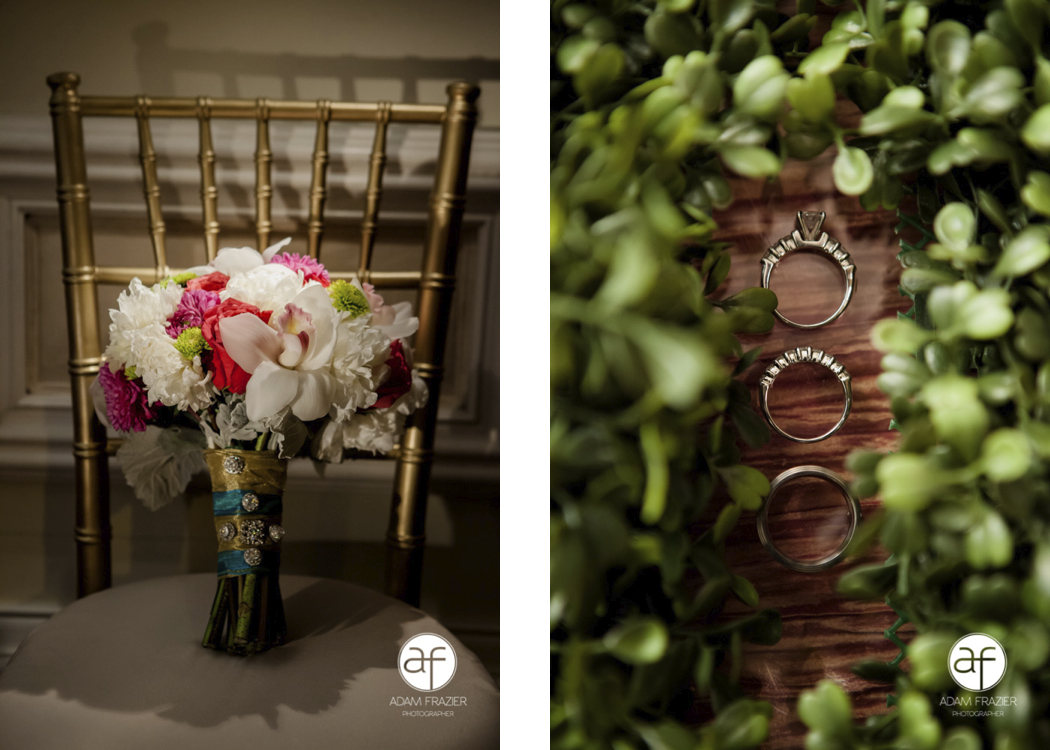 Wedding Coordination & Design: Scheme Events • Venue: Bellagio Las Vegas • Photography: Adam Frazier • Floral and Decor: Naakiti Floral • Lighting: Bellagio AV • Officiant: Flawless Ceremonies by Reverend Kymberli • DJ: Mike Fox • Lion Dancers: Lohan School of Shaolin • Hair and Makeup: Your Beauty Call • Stationery: Paper & Home • Photo booth: All Events