You may or may not know this about me but I am a dual citizen of Canada and the United States.  I was born in beautiful Vancouver, British Columbia and moved to the States at age 7.  We've had a plethora of Canadian brides recently and each one of them pulls on my Northern heartstrings each time they talk about, "Mum & Dad" or very politely ask about the nearest washroom.  One of the perks of claiming dual citizenship is celebrating extra holidays!  Did you know Thanksgiving in Canada is celebrated the second Monday of each October?  In honor (or 'honour' if I was in my Canadian classroom) of the cooling temperatures, falling leaves and holiday buzz I have some inspirations to spruce up your Thanksgiving tables.
For a rustic Thanksgiving feel, use inspirations of burlap, craft paper, hay, twine, wood and play with color.  Rustic doesn't have to be just browns and oranges.  Throw in some light pinks, blues or grays for depth and surprise!



I have a confession that I'm a bit obsessed lately with Southwestern meets bohemian meets teepee chic design.  It totally works in the Nevada desert and has opportunity for soft, muted tones and punchy bright colors too!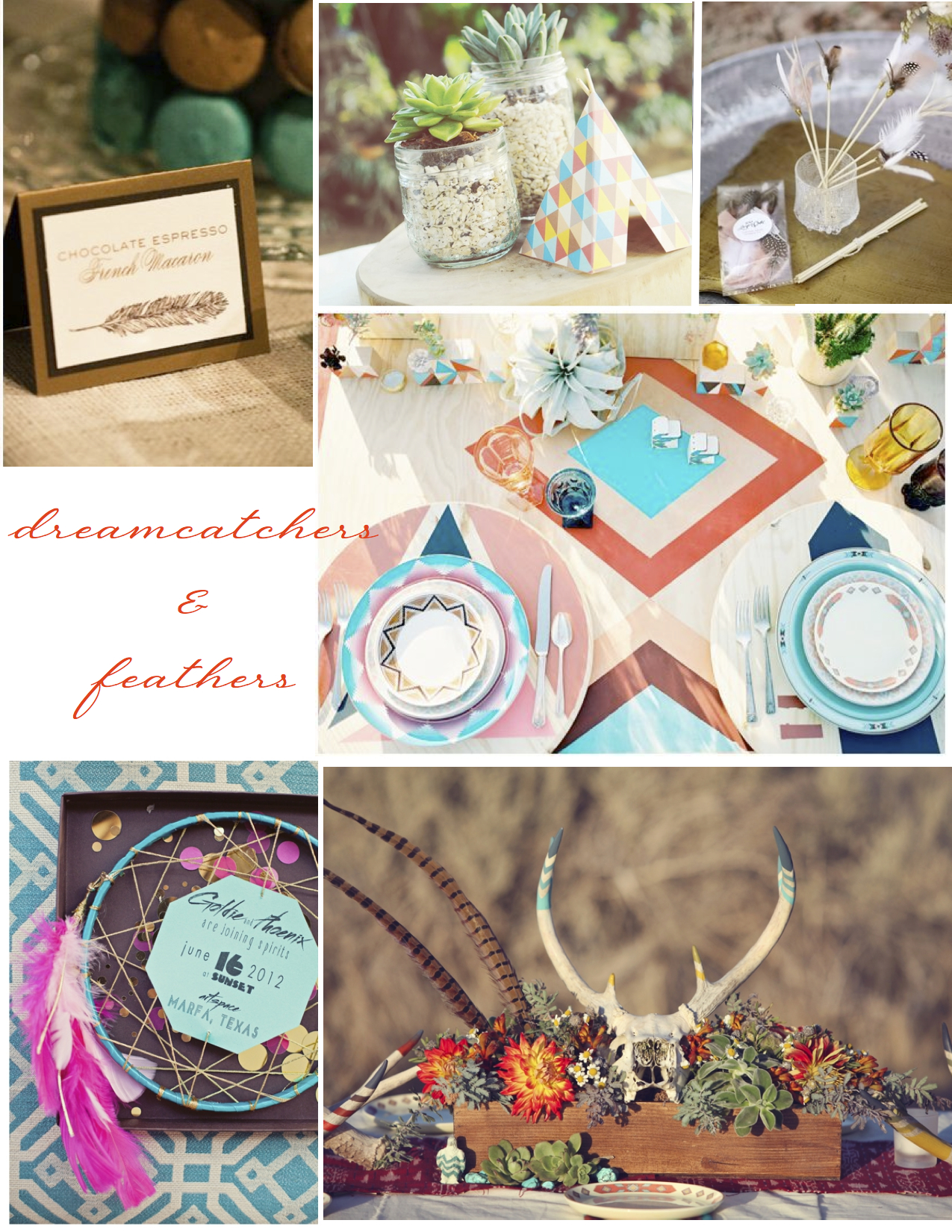 If you prefer to keep your Thanksgiving table simple, here are a few ideas with more clean lines, less fuss set up but still style for miles.  I'm craving turkey, cranberries and stuffing!  Doesn't an October Thanksgiving sound nice right about now?!


For sources and more Thanksgiving table ideas, go here!