Scheme Events was recently approached by the amazing Public House of Las Vegas to design and coordinate elements of a corporate client of theirs. We were more than thrilled to take on this task as a Las Vegas event design and planning company.

Kornit Digital is a fashion company that develops, manufactures and markets industrial and commercial printing solutions for the garment and fabric industry. In other words… fashion plus Scheme equals love. Kornit Digital's logo was a major factor in their event design. Not too many events can pull off a hot pink color scheme tastefully and Kornit helped us pull it together in a way that we could not be more proud. Here are some photos from the event that we captured after set up.

This banquet table makes our hearts skip a beat. Everything from the pops of pink to the floral are absolutely stunning for any corporate group. This table definitely made a statement within Public House!


Everything from the personal wine bottles on each table to the simple floral pieces made this table stunning.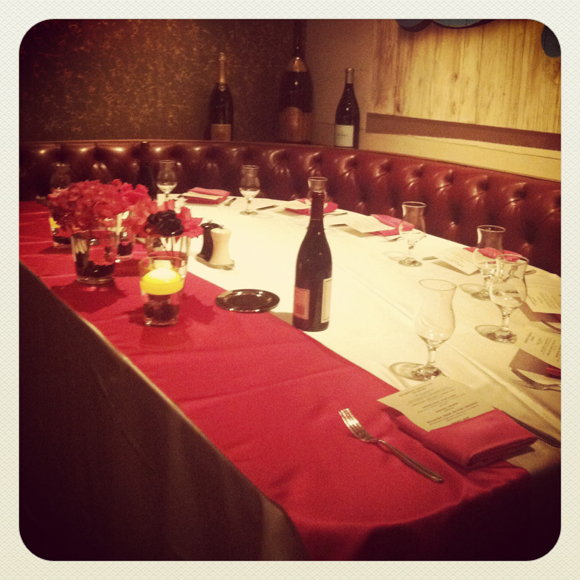 We wish we could use this cozy corner booth for a date night, enjoying a dinner for two in a space that accommodates eight.


Everything from this wall and mirror decor to the tables dressed in white and pink made this section of the event intimate.
Design & Coordination: Scheme Events • Venue: Public House • Linen: Creative Coverings • Floral: Enchanted Florist • Entertainment: Pop Vinyl