Tara is just 3 weeks from her wedding and is currently working on table assignments. This can be a daunting task when you have split families, different cultures and a number of friends from different moments in your life. It would only be a miracle if everything worked out perfectly.
Tara waited until she got all her RSVPs back before she began to layout her table assignments. She simply began with a piece of paper and pencil to draft her table layout according to her venue's provided floor plan.  Tara and Gabriel played with the idea of having a very large head table, but quickly switched to a sweetheart table. They felt strongly about making sure their bridal party was able to sit with their dates, but their head table would have been 24 people! Instead, Tara decided to put all her bridesmaids and their dates at a table closest to the sweetheart table. Gabriel, on the other hand, decided to split up his groomsmen according to their relation to other guests. For example, he put his brother with his family and his best friend with his other friends.  There is no rhyme or reason, right or wrong way of assigning tables.
After assigning the bridal party, Tara and Gabriel worked on assigning immediate family to the next closest tables to their sweetheart table. Tara's parents are divorced and remarried, so she decided to split her family into two different tables resulting in a table of relatives from her father's side and one for her mother's side. They both then filled in with cousins, close family friends and close friends. It was trial and error until they were able to manipulate the table layout. They actually decided to add an additional table to make it work best. Remember, try your best to make it work with the tables you have, because an additional table results in added expense in a linen and centerpiece.
Once they had their table assignments complete, they shared it with both their moms to confirm. The last thing you want to do is insult someone or make them feel uncomfortable. After a couple switches and tweaks, they transferred their table assignments into WeddingWire where they were able to view it electronically. They then shared it with Paper and Home so they could design a poster for guests to view.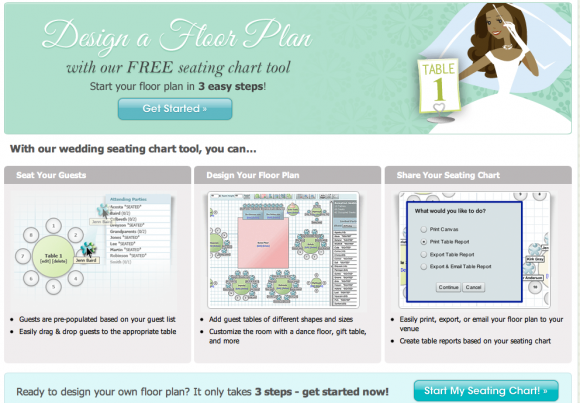 Tara and Gabriel were able to complete their table assignments in one seating, but it could take a couple days. Don't be afraid to start and come back to it. We wish you the very best in this difficult task. Please don't be afraid to ask us questions about this important planning step.