While working on styling the Valley of Fire photo shoot in February we received an email from a new vendor letting us know about her vintage dish rental company.  It was the most perfect match to our shoot–what excellent timing!  We met with Susie, the owner of Dirty Dishes and she graciously contributed chargers, dishes, teacups, stemware and cake stands to our Valley of Fire event.  Susie really brings everything to the table (pun intended) with her beautiful pieces.  She shops all the best spots in town to have the coolest selections to mix and match.  Read below to see pictures from one of her recent weddings and find out more about Dirty Dishes.  Photography by D. Tyler Photography.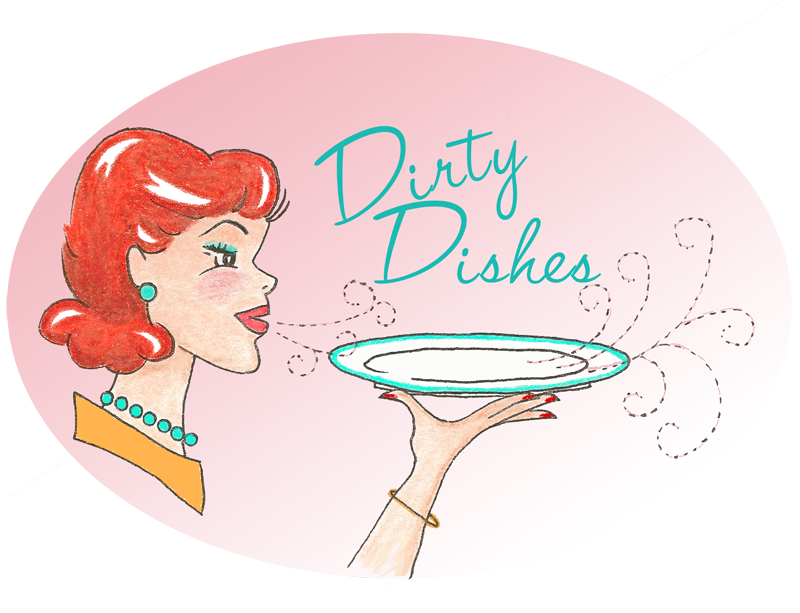 "Dirty Dishes was born of my desire to open a vintage dishes shop.  Las Vegas never seemed to offer the right location for the little quaint farm house setting I envisioned, but the idea of renting the dishes opened up the opportunity to start pursuing the dream of collecting and sharing beautiful vintage dinnerware right here, right now.  In March of 2011 I left my career as an interior designer.  After a summer of shopping I launched the company the following November.  I offer both traditional romance and quirky retro which best describes my personal style as well."
What are the benefits a bride will experience when using your services?
Renting vintage dishes has several advantages.  For a bride that sees her tables adorned with something special, it can save time and money and offer the opportunity to be earth conscious.
Shopping for vintage is a hit and miss adventure that involves early Saturday mornings at garage sales and trips all over the valley to our local thrift stores. I've already spent the time picking out the prettiest second-hand offerings.  Yes, this sounds like a lot of fun, but there are meetings with coordinators, guest lists, dress fittings and so many other things demanding a bride's time as she prepares for her big day. Not to mention our busy lifestyles in general.
Renting the dishes saves money as well.  My rental prices are less than what you would spend collectively in the thrift stores.  Often brides would like to keep some of the place settings.  So if they have the time they can collect the service of 8 or so and then let me deal with the other 92 sets that they would have difficulty unloading after the event.  Storage of found treasures is also a challenge that renting resolves.
And lastly, you just can't get much more green.  I am literally saving many of the pieces from the landfill.  It is a true exercise in "Reuse".  Especially considering that I am combining orphans in place settings that would never have been picked up without other pieces from the set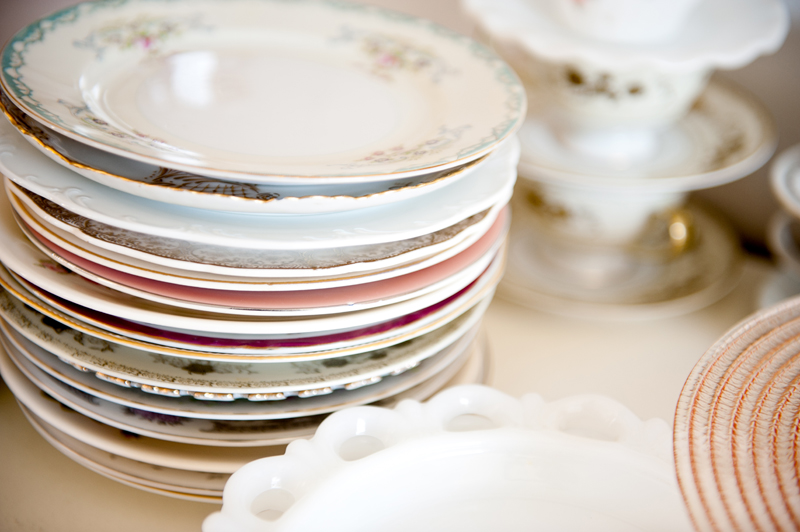 What are some misconceptions about vintage pieces and antiques that you'd like to address?
Vintage pieces are not necessarily grandma-ware. It's all about how they are combined with modern textures and in creative color schemes that make them fresh and enjoyed by any generation.

Describe your process of working with a bride.
Ideally the bride has a coordinator to help convey the overall vision.  That is always the place to start- the vision, including color scheme and favorite materials (lace, burlap, cotton or glitter) I will then pull and photograph possible candidates and combinations and provide them in a full color presentation (electronic or hard copy).  We can then meet with the favored pieces and work together (more like "play" together) to get that just right look.
 If the wedding is far enough in advance, I also offer shopping services to expand a collection to meet quantity goals.
Let's play Loaded Questions with Susie!
What is something you wish you could do every day?
Succeed in taking care of myself mind, body and soul.
What headline do you wish you read in the newspaper this morning?
Greed Completely Exterminated-No Longer A Factor In American Business and Lifestyle
What is something you're simply not good at?
Flower arranging- I leave this up to the professionals and at home I stick to single stems.

What is the strangest part of your morning or nighttime routine?
My morning and night routines would only be considered strange to people who do not know and love cats.
What would you rather be doing today?
Waking up to the sound of a mountain creek rambling by my window.
Check out the Dirty Dishes website or call (702) 505-5838 to chat all things vintage dish ware!