In January 2011 we had our first opportunity to work with Flowers of the Field.  At our first introduction, we were sold on their gorgeous floral, warm personality and awesome business cards (the cards can be planted and grow into flowers, genius).  Rob & Cheryl are the owners of Flowers of the Field and about as cool a couple as you can imagine.  When we met, they were dating, they've since become engaged and we are beyond thrilled to be working with them on their wedding next year!  We know you will love Rob, Cheryl and their entire team for any wedding, event or daily floral!

"At Flowers of the Field we create a unique and individual experience for each customer. Whether you are walking in to pick up an arrangement on your way home from work or you are planning your dream wedding, we truly believe in creating a personalized experience and piece of art for you to enjoy. We pride ourselves on customer service and believe with Flowers of the Field it is more than just flowers in a vase; it's a vision, a creation, an art."
Where do receive inspiration?
We not only take in the inspiration from the natural beauty of each flower, but also from the details of architecture, the brush strokes of an artists hand when creating paintings and the positive and negative space of movement.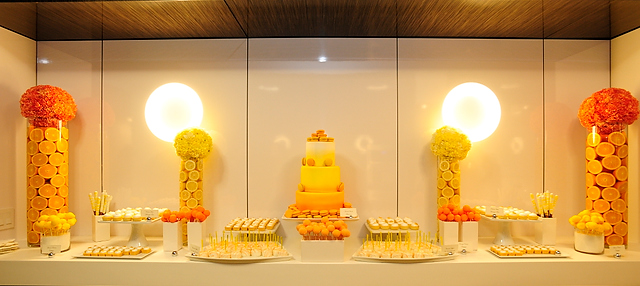 What are the benefits a bride will experience when using your services?
Personalized attention – whether through an in store consultation, emails or floral demonstrations we strive to create an unforgettable experience.  We take your ideas/visions and make them into reality.  After a consultation we can clearly understand what each couple is looking for.  Each color palette and flower choice represents the couple's story, which allows us to convey that story through our floral designs.  This helps us develop lifelong relationships and friendships with our customers.
What is something we should know about your business?
We continually educate ourselves on current trends, not only in floral design, but fashion, architecture, color choices, interior design, and technology.  This helps us stand out by expanding our knowledge on our industry and relating industries. 

What are some misconceptions about the floral industry you'd like to address?
 Every flower you find on the internet is not available year round or in every color of the rainbow.  We bring in the freshest seasonal flowers from all over the world.  Most flowers are only available in a few colors and have a short growing season.  We are available 7 days a week for our customers to answer your questions!
Let's play Loaded Questions with Cheryl & Rob!
What did you do last night?
Flew back from Milwaukee, Wisconsin. We attended a Gallery opening for local artists, as well as Gallery night in their thriving downtown art district.  We also met with local wedding vendors who travel worldwide and shared emerging ideas.
What is the best thing you have spent money on recently?
Doggy manner classes.  We have a two year old Yorkie (Miss Raisin). She has us trained, but we need her trained. She likes to let everyone know she is the boss/CEO of Flowers of the Field.
What was your first real paying job?
Cheryl stems from a long line of work in the arts. As a classically trained dancer since the age of 5, with a degree in Fine Arts, she then took to the stage as a Rockette at Radio City Music Hall in New York, New York. Cheryl is a diverse, creative individual.  Directly following her departure from the Rockettes she was schooled in Horticulture and relocated to the West Coast.  Upon her relocation to Las Vegas, Nevada, she worked with hotels on the strip such as MGM and Aria arranging flowers for events, conventions and front desk lobbies in thriving Sin City.  Working with the hotels and absorbing their tropical, new-age and contemporary flower designs, Cheryl was inspired to open her own shop.
 You can call, email or visit Flowers of the Field 7 days a week.  Check out their website for more information!