Have you picked up the latest copy of Spectacular Bride?  It's a publication issued by Bridal Spectacular.  Inside the magazine you'll find pages of vendors, real weddings, inspiration and tips and tricks while planning a wedding.  Flip through the issue and you'll find two Scheme Weddings under "Real Weddings" and one page of Scheme inspiration in the "Idea Gallery".  We love our couples and love seeing them in print!  If you don't have your Spectacular Bride, head over to our office and pick one up!
See Kim & Kraig and Stephanie & Stephen in Real Weddings
.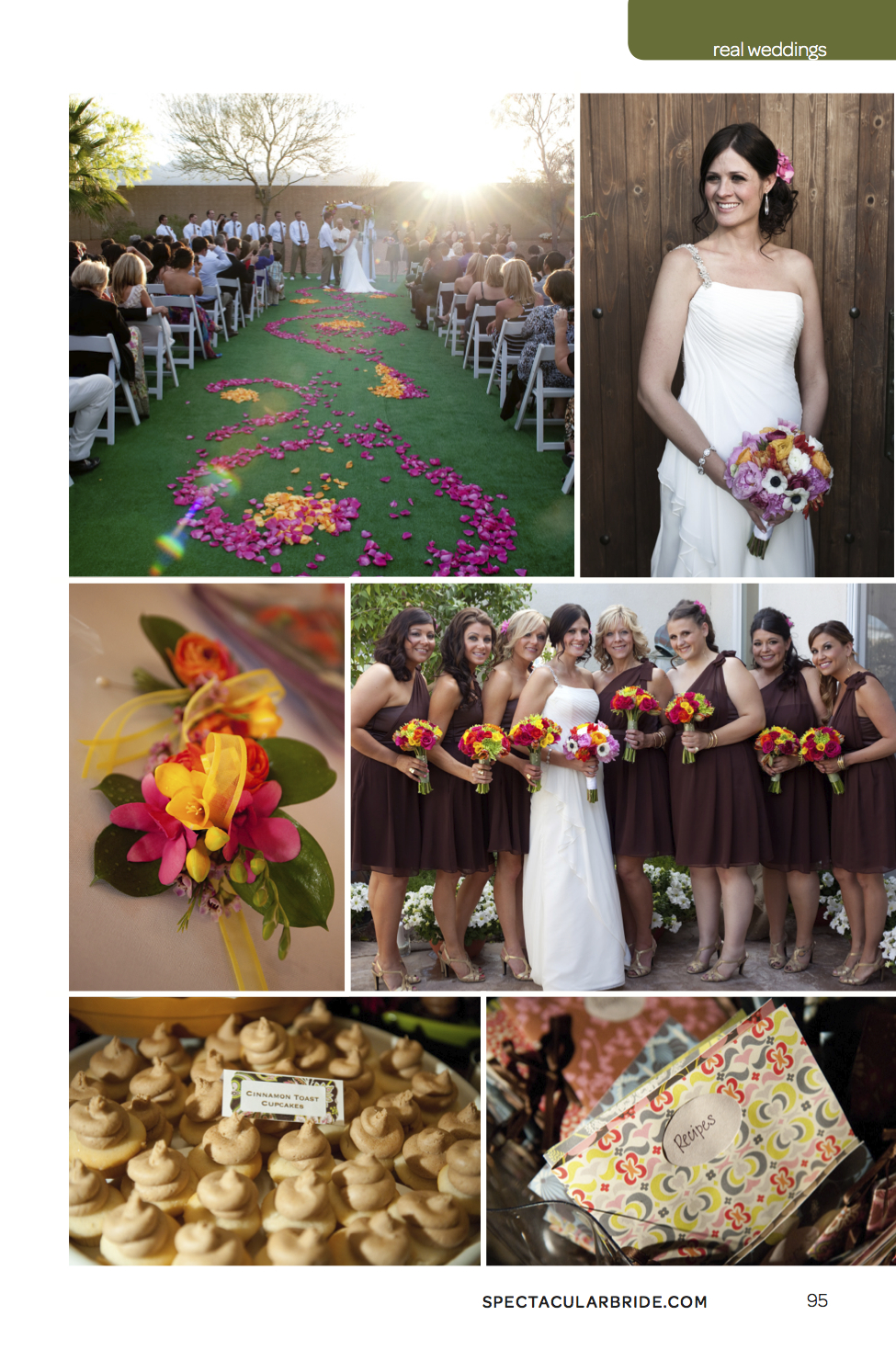 Our bridal show booth from August 2011 was featured in the Idea Gallery.