We recently created these Las Vegas themed welcome bags for a New York couple who flew 70 of their closest friends and family to Vegas to celebrate their 10 year wedding anniversary.  We started with an I heart LV tote, a nod to the couples hometown and the famous I heart NY t-shirts.  We included an itinerary for the weekend, a list of free things to do in Las Vegas, a poker chip and invitation to a private poker lesson, water and snacks (yummy popcorn from Popcorn Girl). The biggest hit of the welcome bag was the hangover kit, which included an ice pack for headaches, pain reliever, eye drops, mints, a packet of Emergen-C and a mini bottle of vodka.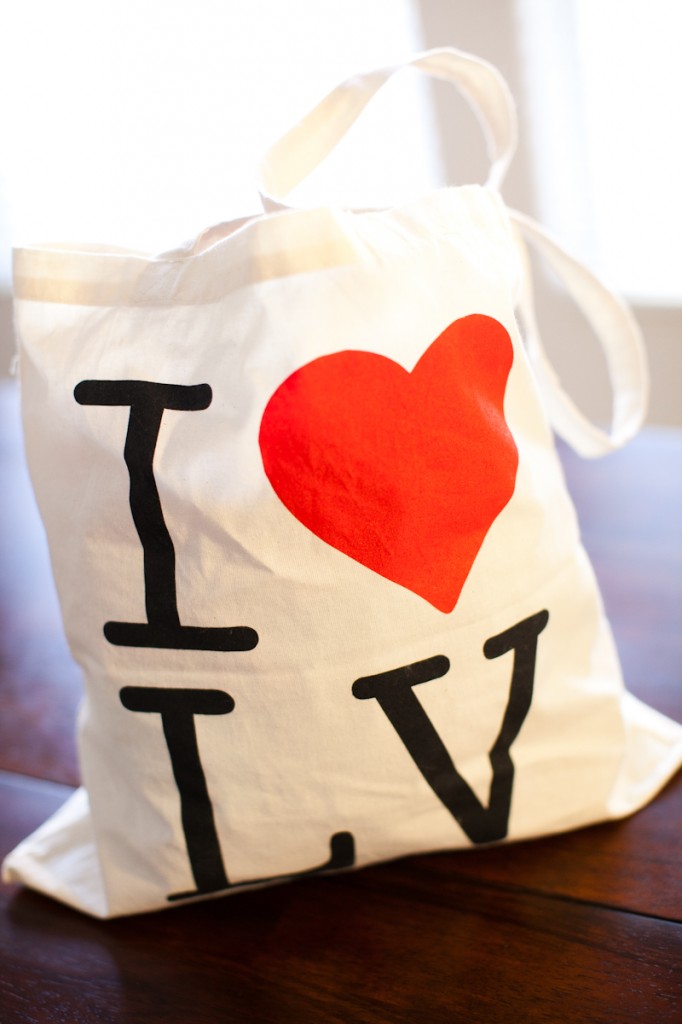 To make sure guests were always entertained, we provided them with a list of things to do in Las Vegas! But just in case they were having too much fun, there was also a schedule of events to help them keep track of time.
How fun! Our couple added a $5 chip and invited their guests to a gambling lesson.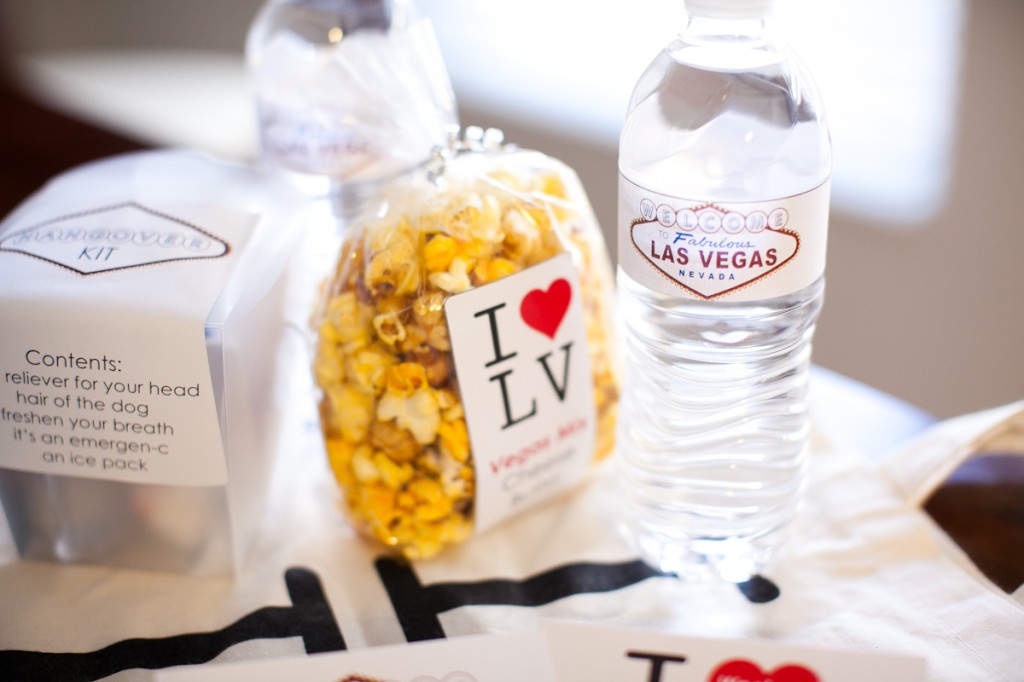 {Photos courtesy of Adam Trujillo Photography}