We had the pleasure of working with Jordan and RJ on their February 12th wedding. Jordan and RJ are two of the sweetest people; they planned a full day of wedding activities for their guests to make sure they got the full wedding experience. Jordan warned us that her group could get a little crazy…and they did! Every guest at the wedding was as kind hearted as Jordan and RJ, which made it a blast to spend the day with them. You can see how much fun they had in the pictures below courtesy of Mike Lichtenwalner Photography.
The bride and her bridesmaids got ready in a beautiful suite at the Encore.
Then they headed to the Wynn Wedding Salon for the ceremony.
The groomsmen were playing pranks on each other before the ceremony even started; they had us laughing non-stop all day!
After an intimate ceremony in the Wynn Wedding Salon, guests we taken to Lawry's Steakhouse for a lunch reception.
Lunch was then followed by a tour of the Las Vegas Strip on a double decker bus.
First stop on the tour?  The liquor store, of course!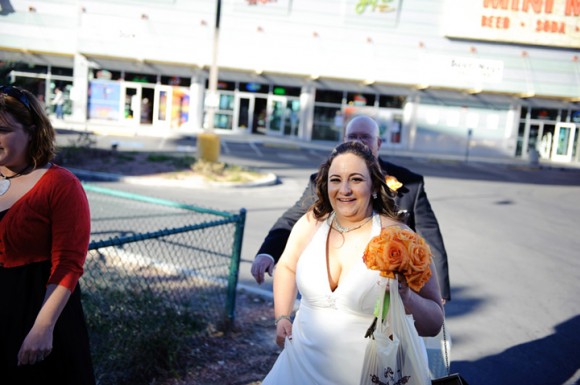 Then they made a stop at Caesar's Palace for bridal party pictures.
Back on the bus, things started to get a little bit crazier…
One more stop for pictures at New York New York. (These are our favorite ones of Jordan and RJ!)
Last stop…Kahunaville!  There were plenty of cocktails, yummy food and lots of dancing.
We love a bridesmaid in boots!
Guess who's group was the loudest in the bar and won free shots…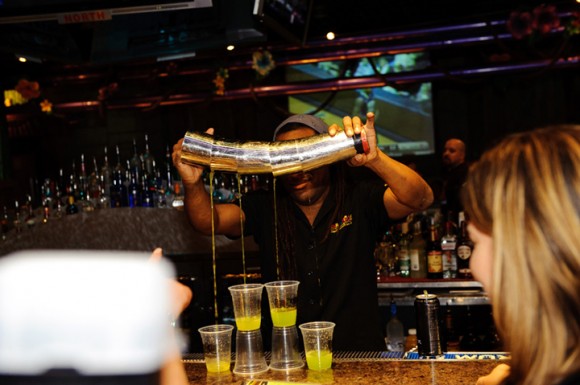 We made sure the DJ got Jordan and RJ onstage for their first dance as husband and wife.
Congratulations Jordan and RJ!  Thank you for including us in all of the wedding fun.  We hope you make it back to Vegas for a visit soon!
Wedding Coordination: Scheme Events . Photography: Mike Lichtenwalner Photography . Hair and Makeup: Francesca Lombardo . Ceremony and Floral: The Wynn Wedding Salon . Lunch Reception: Lawry's Steakhouse . Transportation: Bell Transportation . Double Decker Bus: Las Vegas Double Decker Bus . After-Party: Kahunaville