We are so excited to share an amazing Little Rascals birthday party with you! The party was based off the movie Little Rascals and the kids loved it.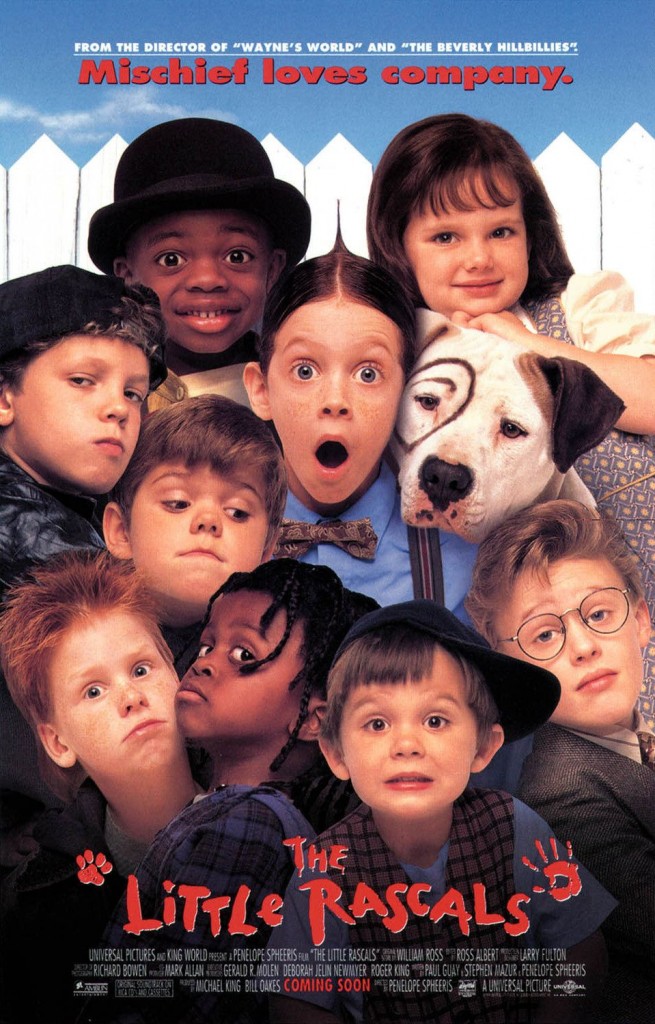 The Details:
The party was held in a warehouse to give the feel of a clubhouse to the guests. After showing the "Secret Sign" (wiggle your hand under your chin), the boys came through the clubhouse door.
The girls had to sneak into a separate door to enter the party.
Inside, the clubhouse was set up with all the best moments from the Little Rascals movie to create a super cute and detailed birthday party.
Honoring the prizewinning go-cart, The Blur:
Snacks were served from the famous lunch date Spanky and the gang tried to sabotage. Grape soda (we didn't pour ours through an old boot), crunchy peanut butter 'sand'wiches, Cracker Jacks and cupcakes.
Of course there were Pickles for a Nickel!
Even Petey made it to the party. There were doggy treats for Petey and Petey's Puppy Chow in dog bowls for kids.
Favors were stacked in paint cans and filled with mischievous toys like whoopie cushions, scary bugs, silly disguises and lollipops.
The Party:
When the kids got inside the clubhouse, they each picked out a Spanky inspired beanie cap.
The kids worked hard on building a clubhouse… a smaller version they could take home. Instructions were written on the table so they knew step by step how to build a flawless clubhouse.
Snack Time! Grape Soda, peanut butter sandwiches and cupcakes were served on tin plates with hand drawn placemats on the tablecloth. A magician performed some tricks. He wasn't as good a some magician Singapore are but still did a good job.
Uh oh! Alfalfa accidentally burned down the clubhouse!
A sidewalk chalk drawn burning clubhouse and water balloons to put the fire out, allowed the kids play outside in the beautiful weather.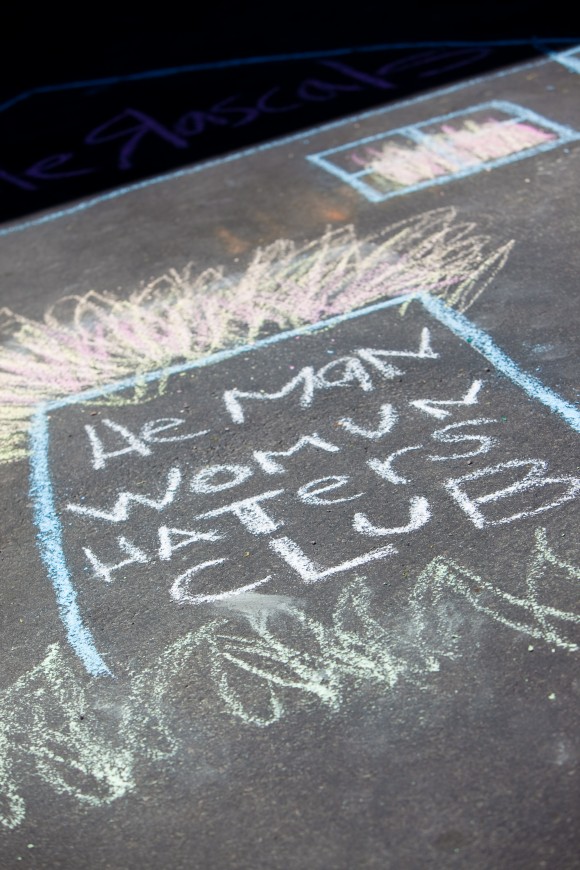 At the end of the party, each guest got a bag of bait for their next fishin' trip.
Coordination, Styling and Design: Scheme Events • Photography: Adam Trujillo Photography