We often see color, pattern and fabric trends hit the fashion market first, followed by home decor and then finally weddings. That's why I turn to storefronts and displays for inspiration. I can't wait for trends to hit the wedding industry, I have to go find them. Plus, I'm not going to complain about a day out of the office to window shop.
As I spent my morning browsing it was no surprise to find the color Emerald throughout fashion. Pantone named Emerald color of the year 2013. Coldwater Creek is currently displaying Emerald and Mykonos Blue together which I think would be a great masculine combination for a wedding.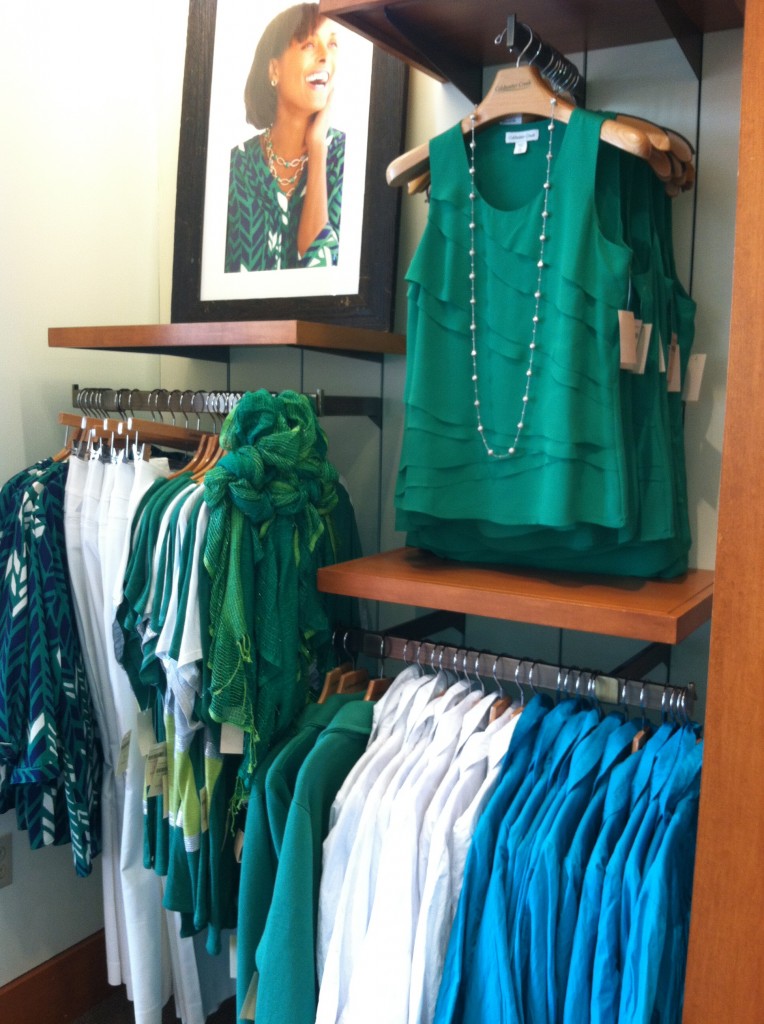 I love this next one because stripes and chevron are popular in the wedding industry, but Williams-Sonoma has they striped towels on sale. The new pattern in fashion and home decor is honeycomb. You can find the below vases at West Elm. You can also find the honeycomb pattern throughout their furniture pieces. Let's see how long it takes for honeycomb to become widespread in the wedding industry.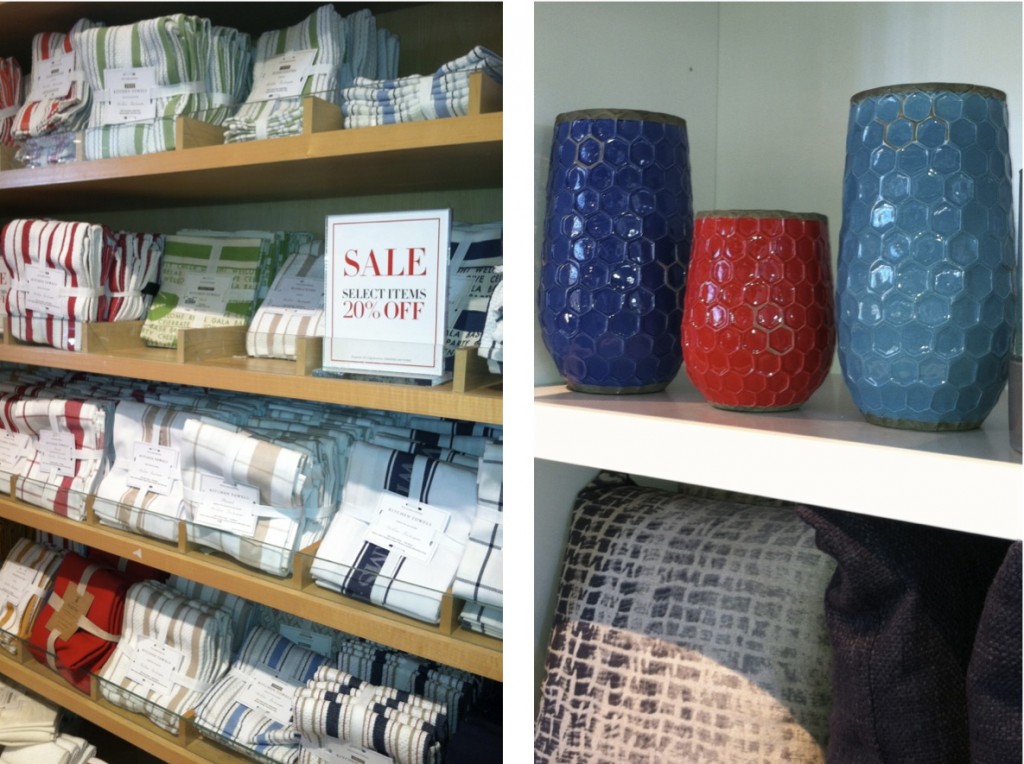 Pottery Barn is one of my favorites for inspiration. I love their decor pieces, fabrics and dinnerware. At this visit I found tons of lanterns, vases and baskets. Their display of common items found in the wedding industry is inspiring.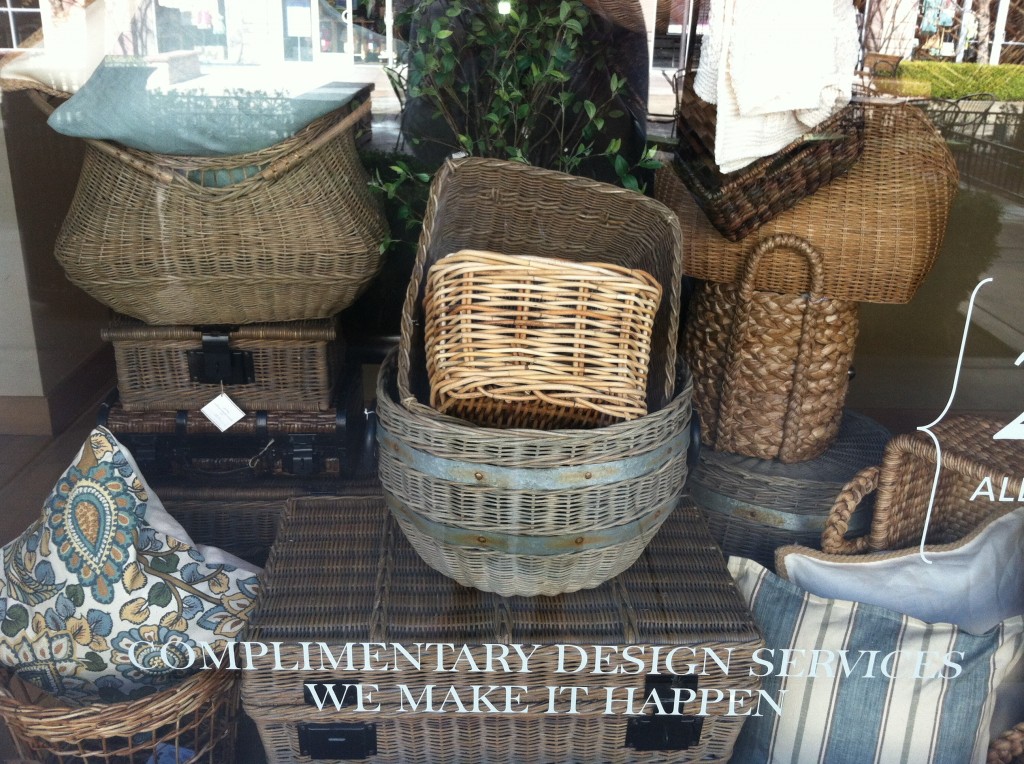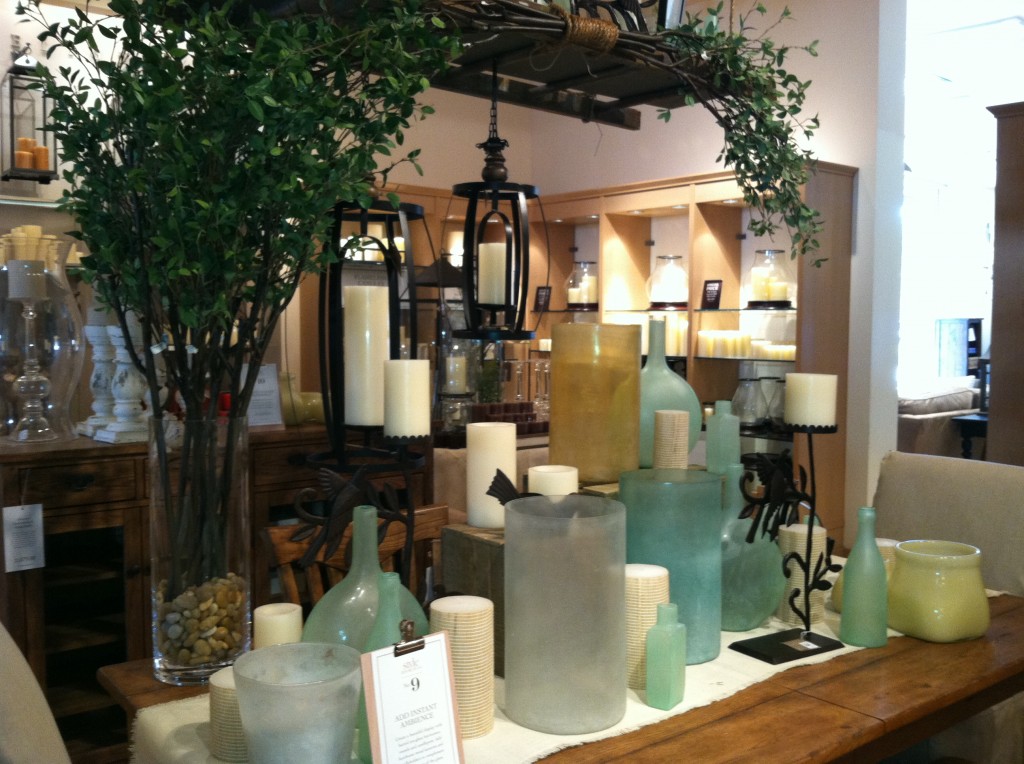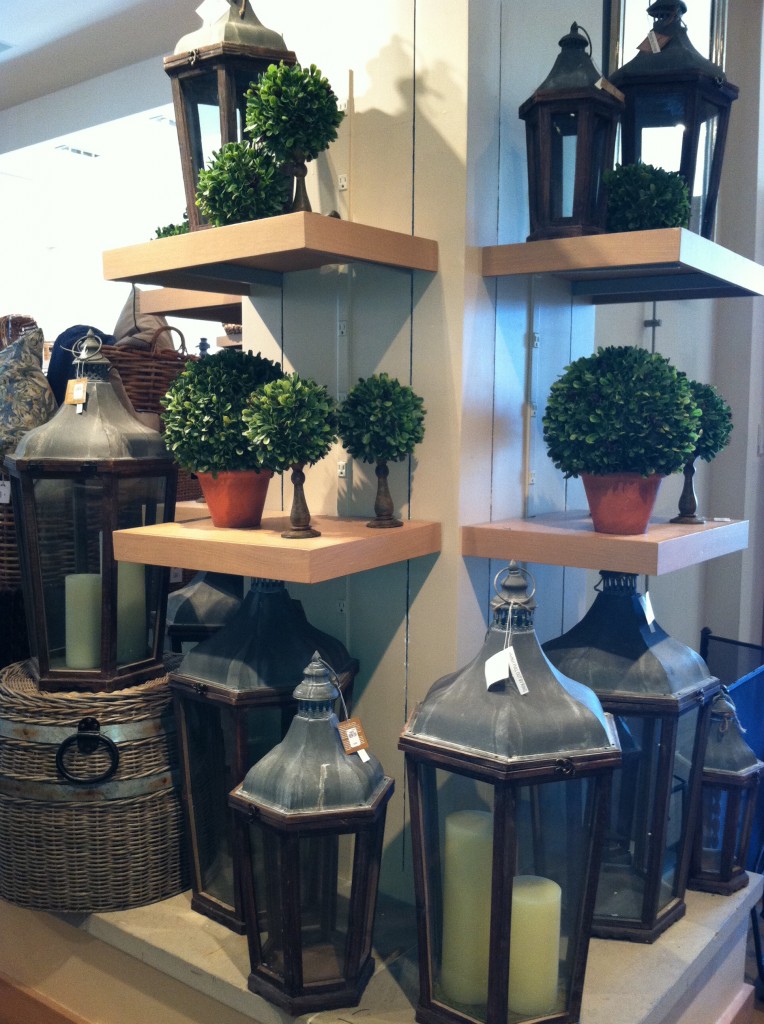 It's always great to still see Scheme's color combination, yellow and grey, in fashion and home decor. Grey is the new brown. Just love this West Elm display.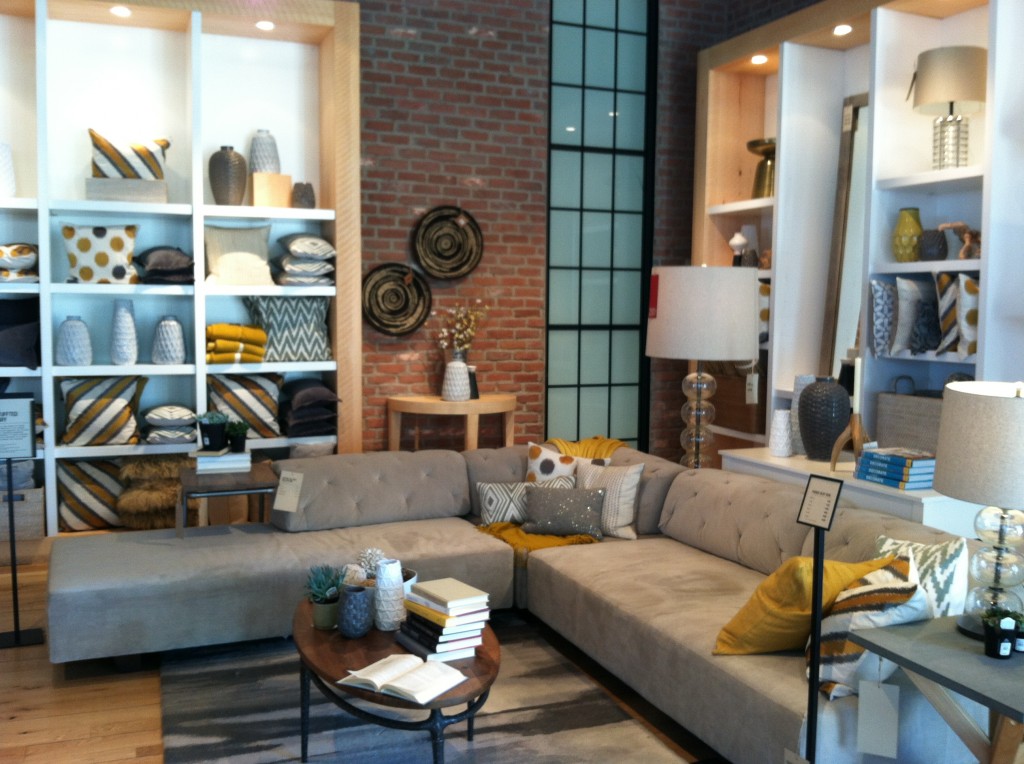 How inspiring is this! LOVE. Take something as simple as toilet paper and make an art piece. Gets my mind thinking and reinventing.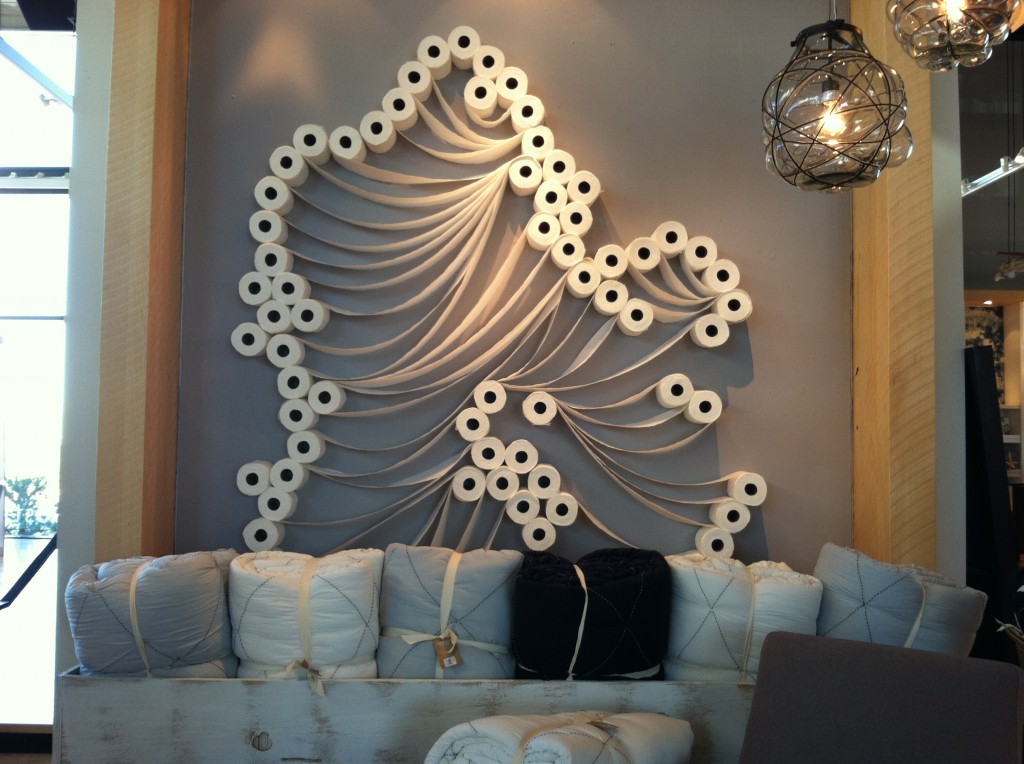 Thanks for sharing in my window shopping. It's always great to get out of your everyday routine to find inspiration in fashion and home decor. With the help of amazing blogs, television shows and other media outlets, the gap between the wedding industry and fashion will shorten. Can't wait!
HAPPY VALENTINE'S DAY!
XOXO, Tara