Happy Thursday! This week has flown by and we are excited to blog about our very own Rissa's birthday extravaganza. Rissa is an everything Barbie lover and Scheme decided to throw her a grown up Barbie party complete with a pink Barbie dream house and living Ken doll!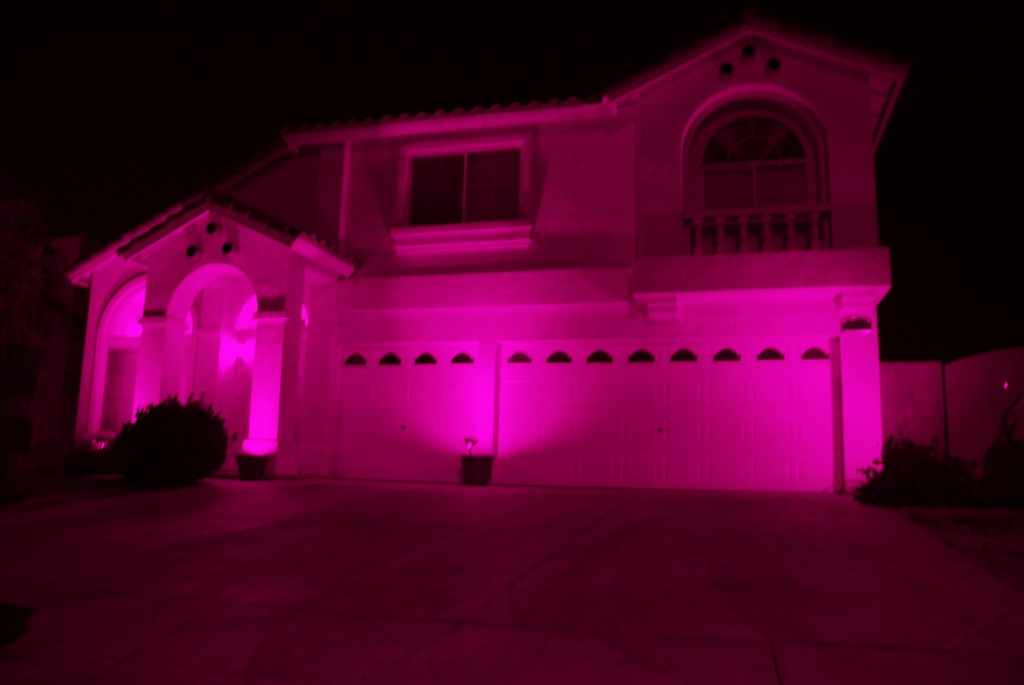 Ken greeted each guest at the door with a refreshing drink from our drink menu. Dollicious, Strawberry Blonde shooters and Pink Lady were the delicious drinks that could cater to both the non-alcoholic drinks as well as incoporate liquor if desired.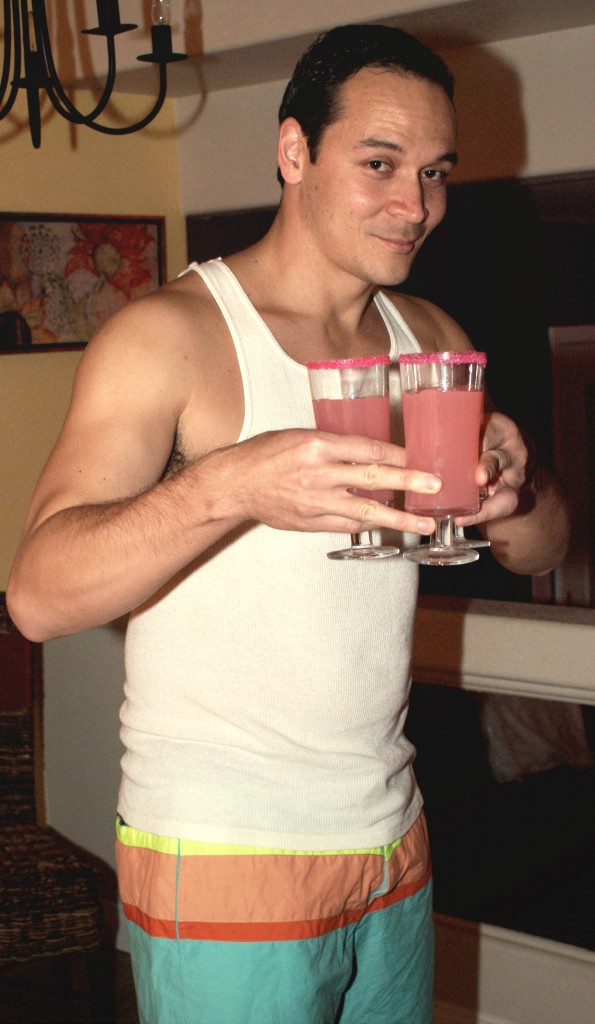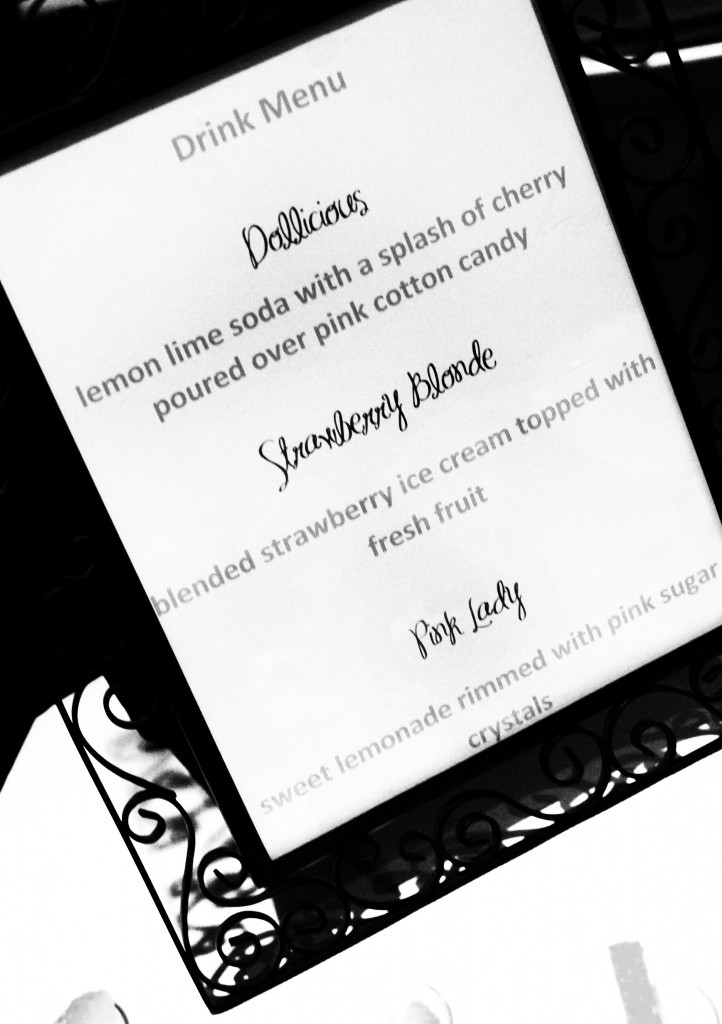 Guests had a blast at Barbie's Beauty Bar, where they gave themselves and each other mini-makeovers.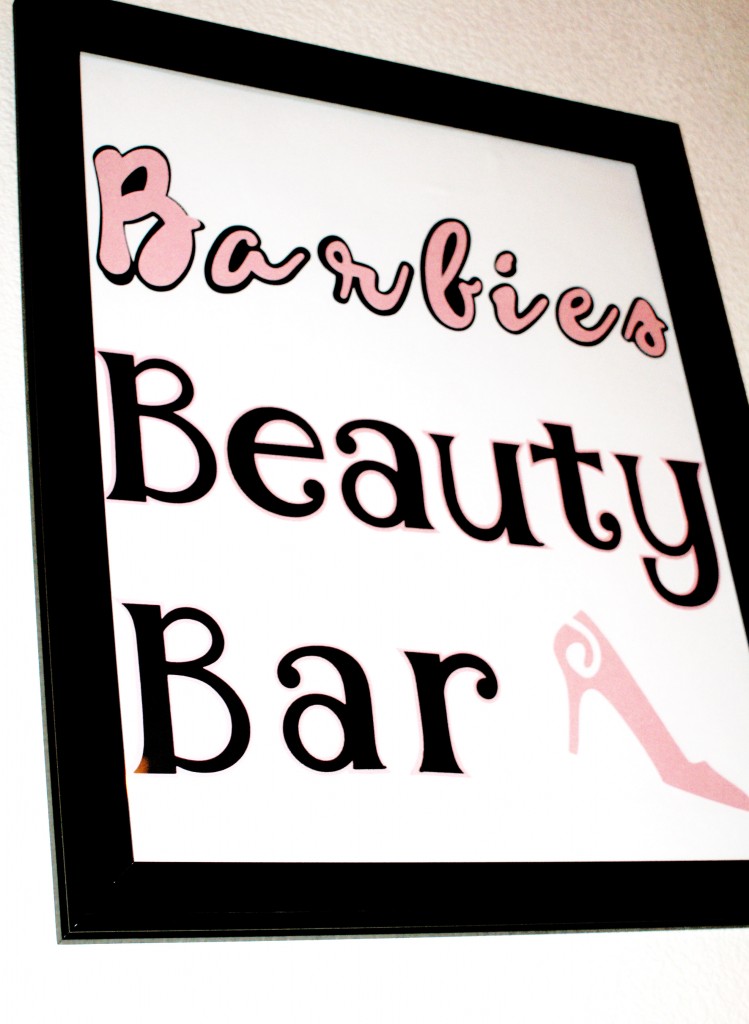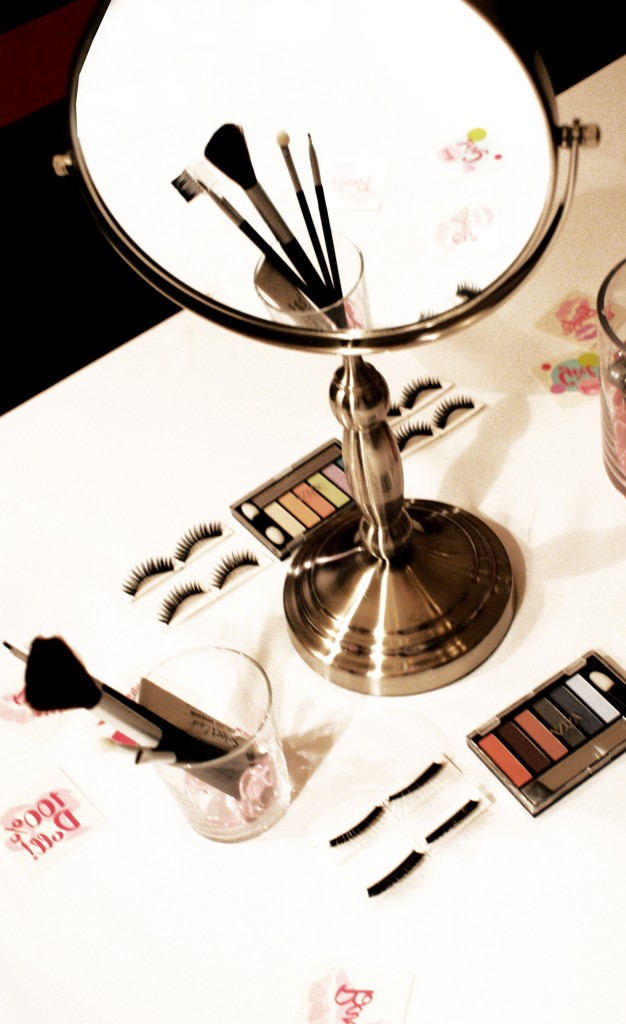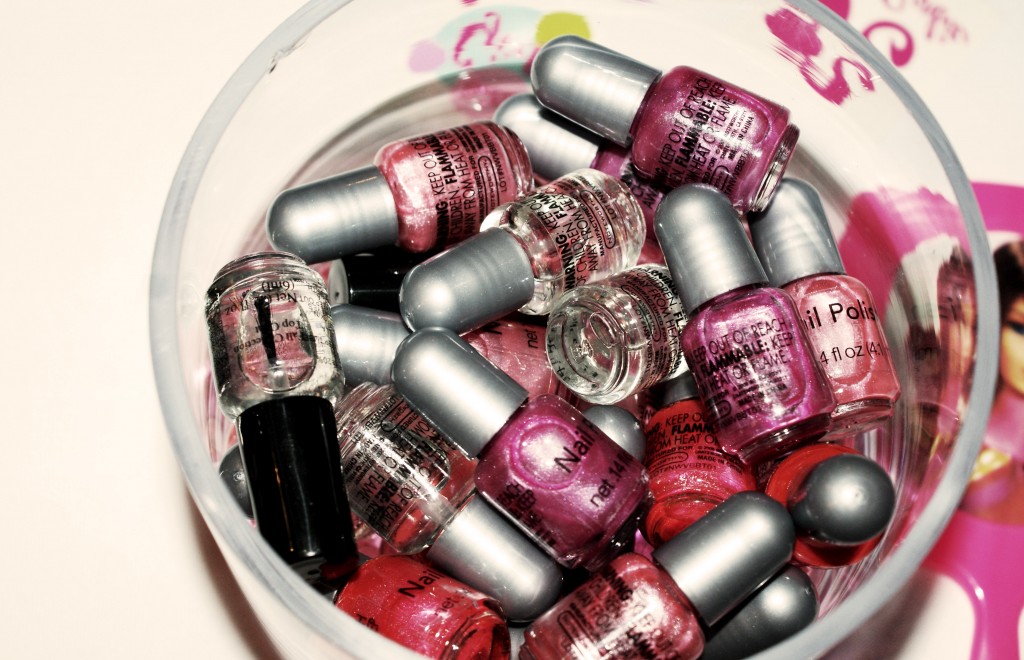 The beauty bar included: eyeshadow and blush in assorted colors, false eyelashes, various shades of nail polish, makeup brushes for application, lipgloss and a rhinestoned nail file for each of the guests to take home.
Food is always one of the best parts of any party, even if you are not a foodie. For Rissa's Barbie Party, we decided to do a full-on dessert bar with all kinds of tasty treats that everyone could enjoy.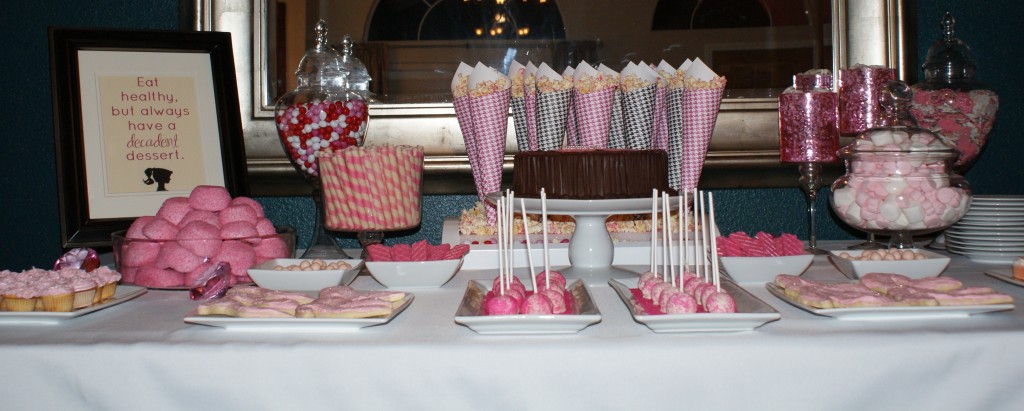 Desserts ranged from popcorn-filled cones to a deliciously rich chocolate cake from Layer's Bakery. A framed quote was on display for all guests to see.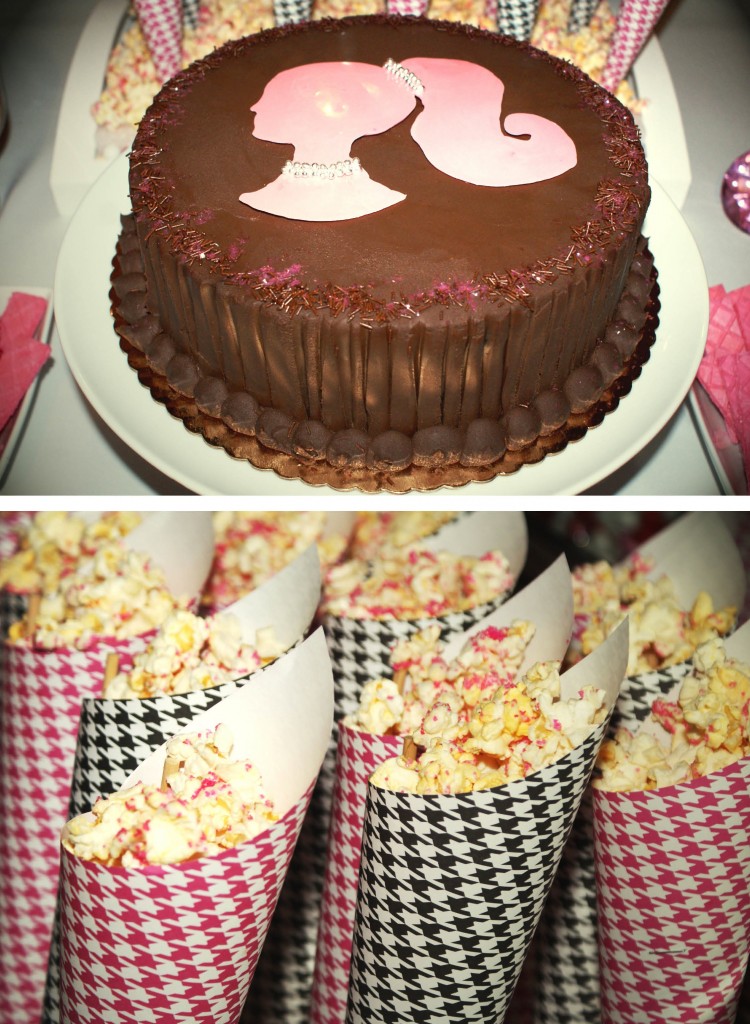 With apothecary jars filled with delicious marshmallows, M&Ms and amazing animal crackers covered in pink and white icing, this dessert bar was a major hit with all of the guests.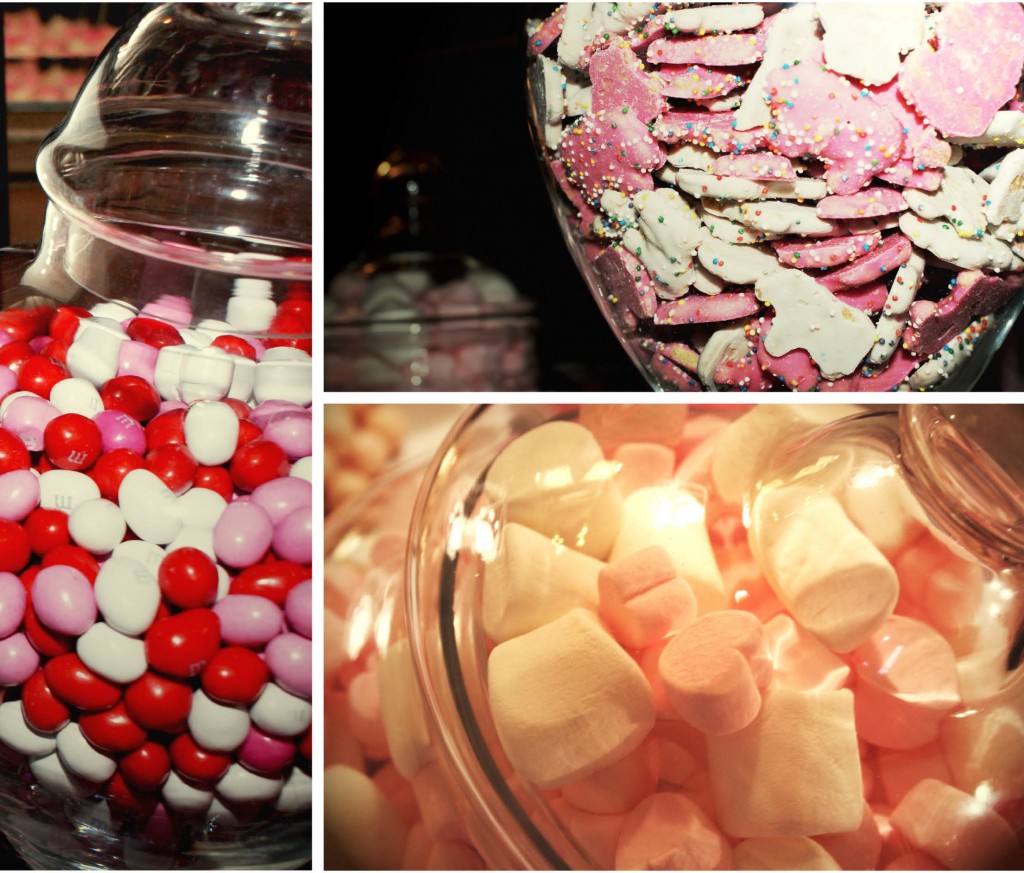 Cake Pops (recipe courtesy of Bakerella.com) were a delicious extra for the candy bar. These pops are something that anyone can make for any occasion.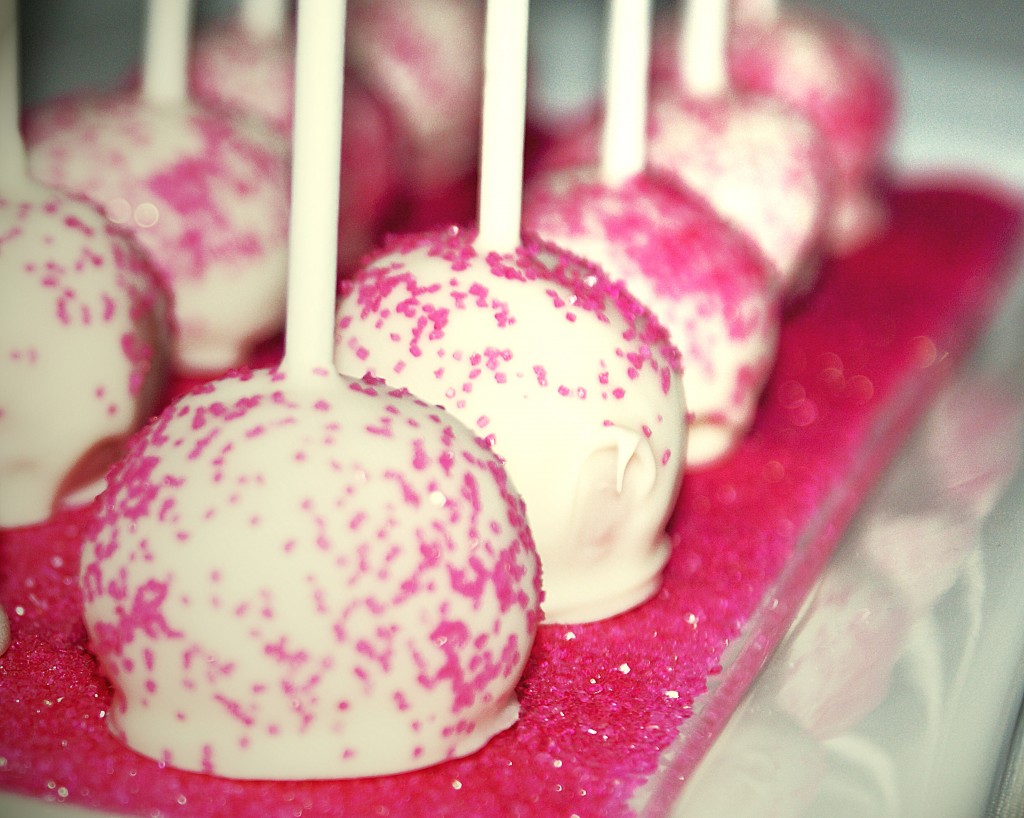 A photo booth was available where guests could take pictures with pink and black boas, crowns, black gloves and other fun items. The guests thoroughly enjoyed taking photos in the booth with Ken and each other. Below are just a few takes of the guests and the fun that they had.
All photos courtesy of Ciara Rose Photography.